Malinois puppies
in Gratsiano kennel
Gouache iz Gratsiano
Female with green collar from G-litter.
Date of birth 7.05.2020
Male with green collar
Grimm iz Gratsiano
More about this breeding ⬇️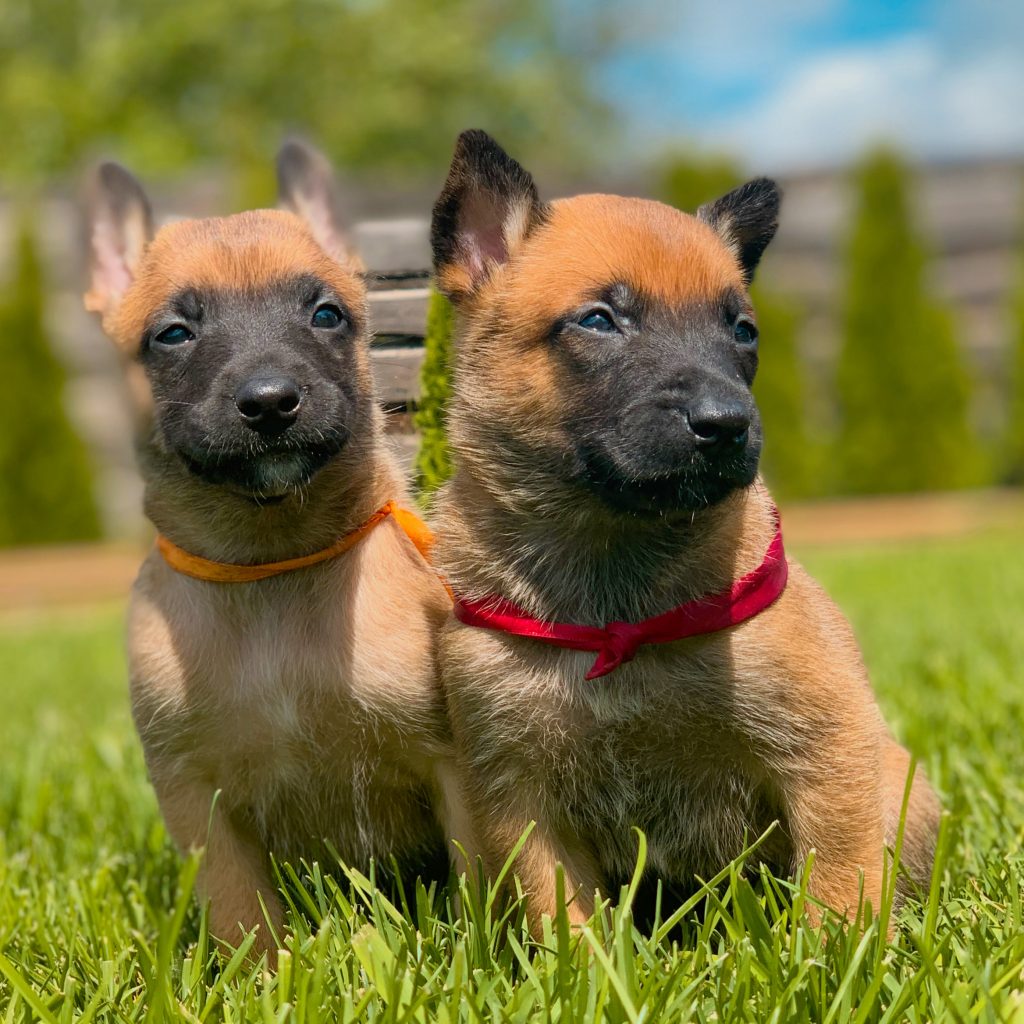 Puppies at 1 month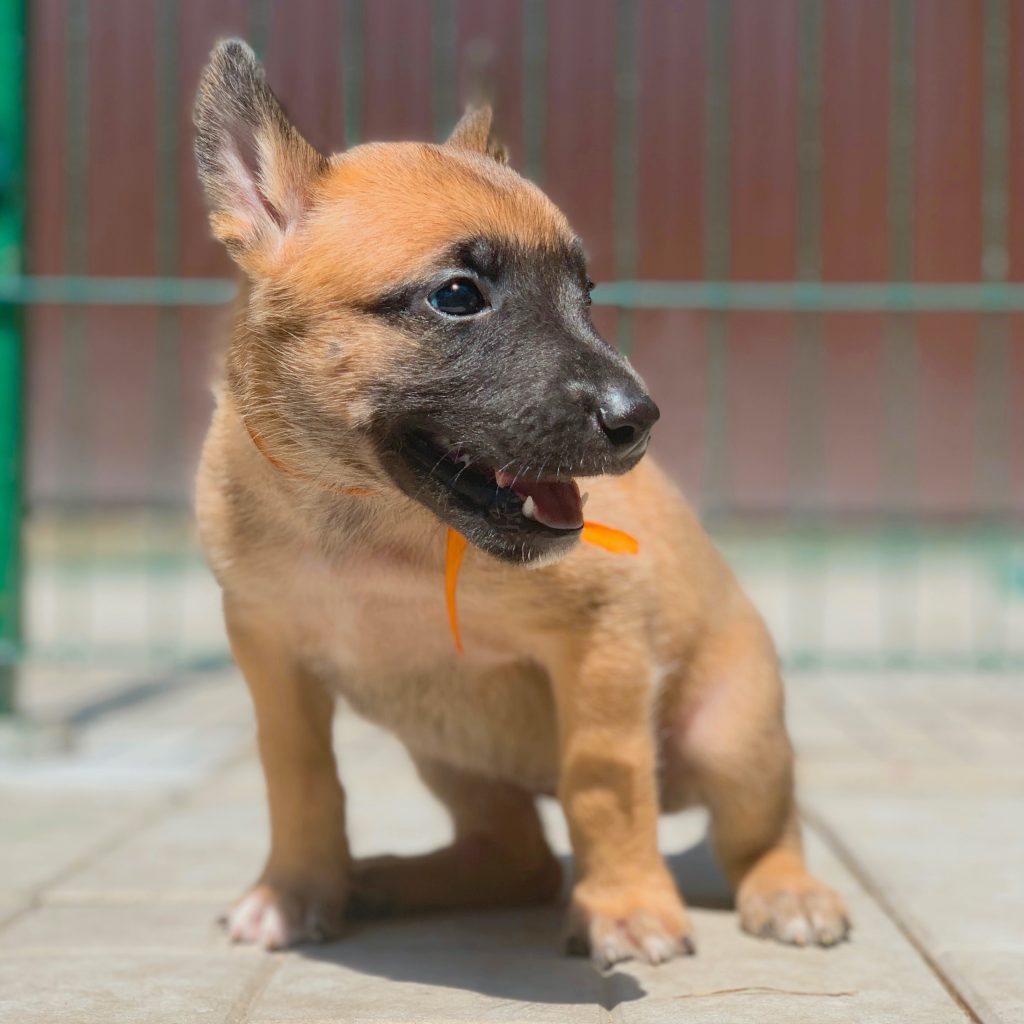 Puppies at 24 days
Puppies at 26 days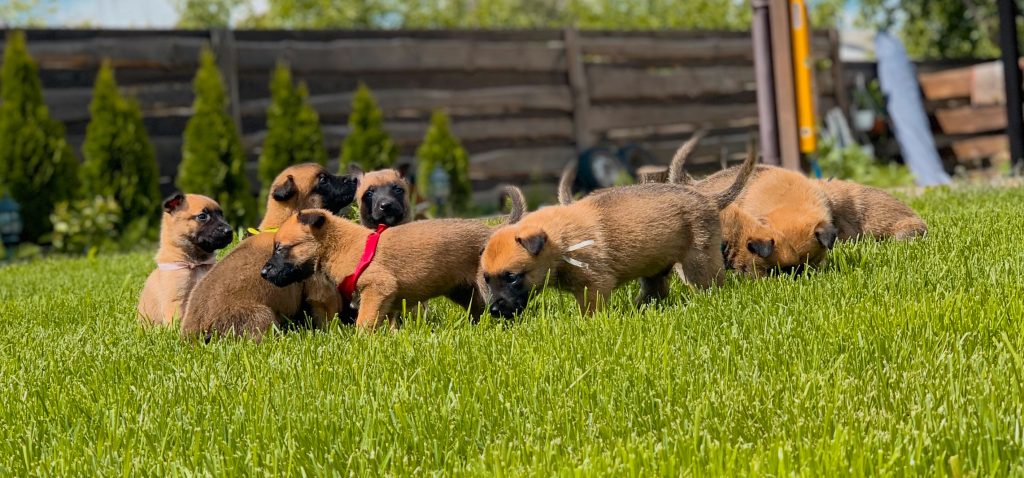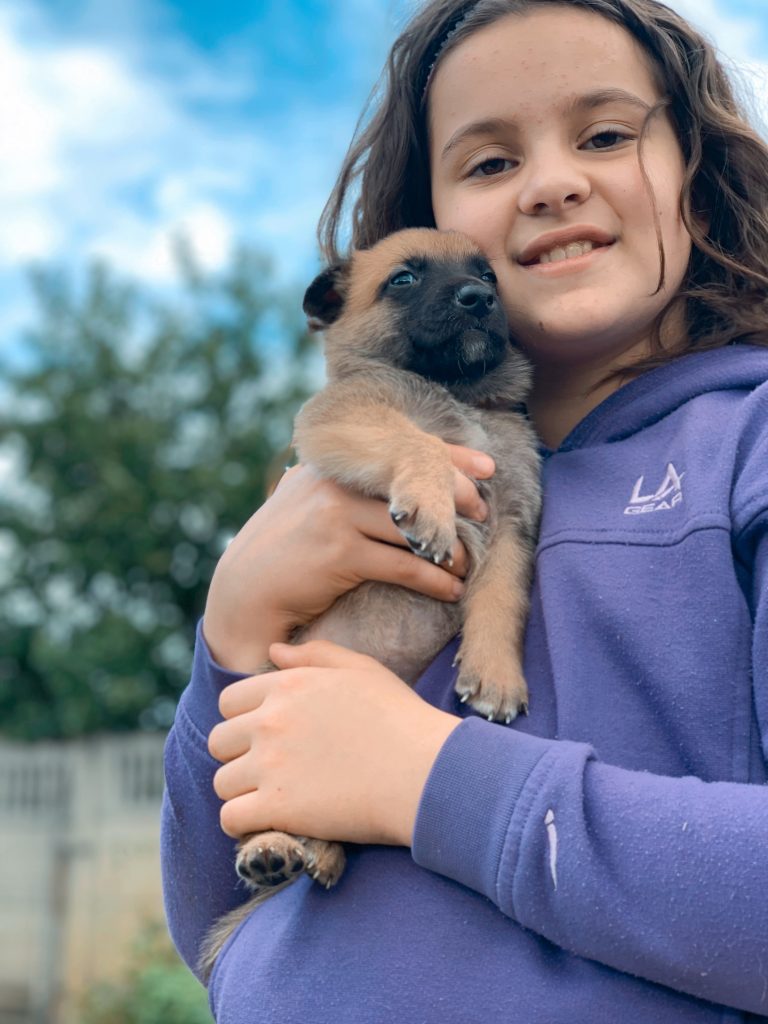 Puppies at 28 days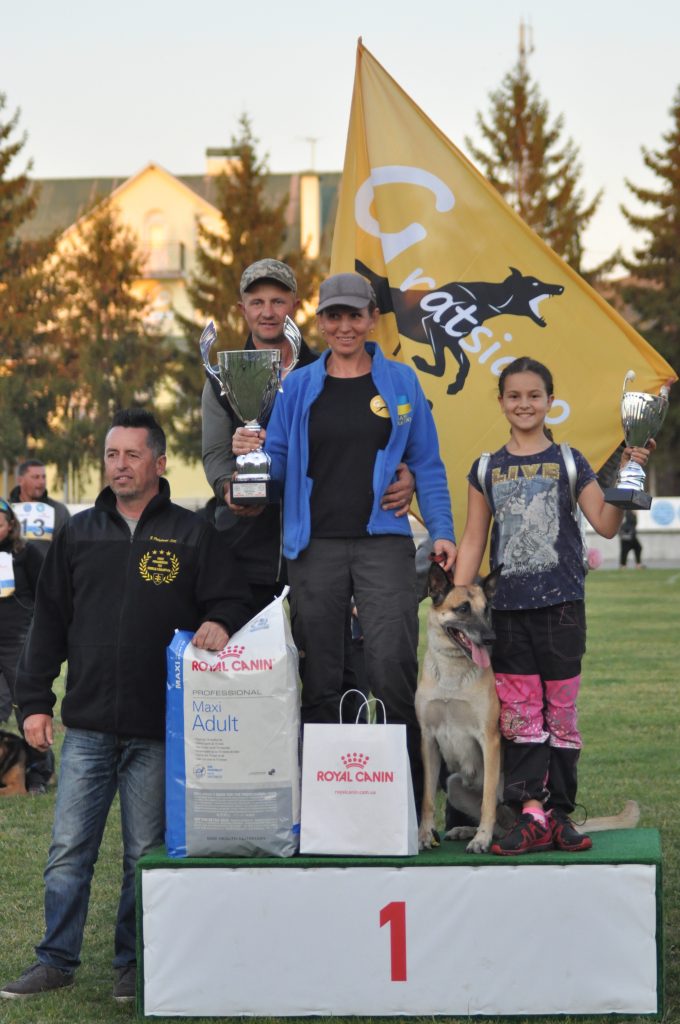 Uma iz Gratsiano is the mother of the puppies. She has already gave two litters of puppies. Despite his sociability and goodwill in communicating with people, Uma is a real fighter, strong and unshakable. Thanks to these qualities, Uma reveals best at speaking in the protection routine. Her excellent defensive work earned a score of 96 points at the FCI 2019 World Cup in Austria (the second time a dog from Ukrainian team was able to have such a high result. Prior to that, only her brother Tuz iz Gratsiano performed in 96 points) Excellent working qualities allowed her to become the Champion of Ukraine three times in 2016, 2018, 2018 and 2019. And this is the only similar result among Ukrainian dogs.
Her children inherited fortitude and strength of character, Be Cool iz Gratsiano already proved this with her performance in IGP1 at the Ukrainian Championship 2019)
Hank vom Brunsbeker Land is a father of the litter.
He is a well-known German stud male, despite his almost 10-year-old age, in excellent working condition. Hank gave a lot of great sport dogs, many of his children are already competing at various levels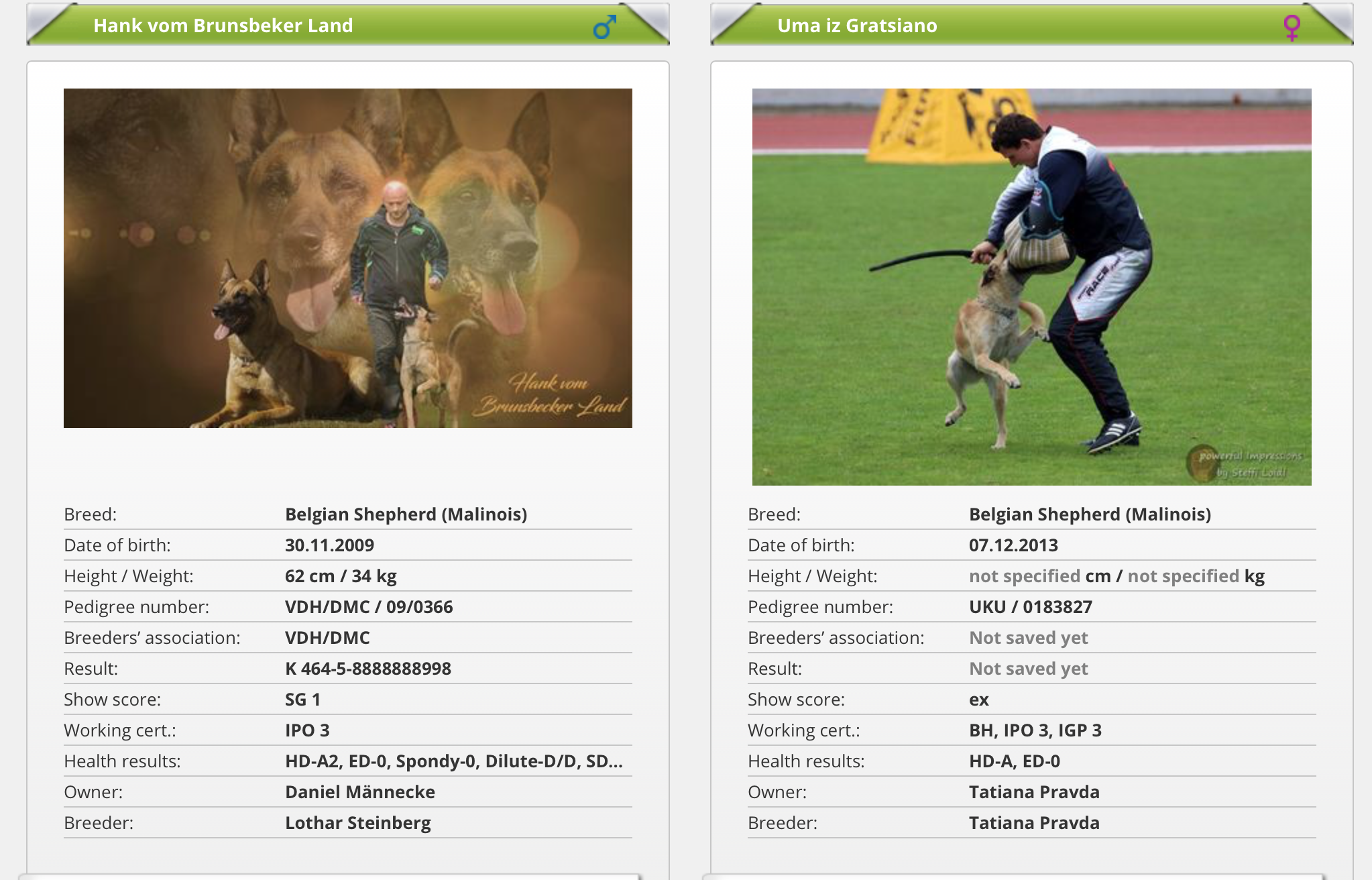 Puppies pedigree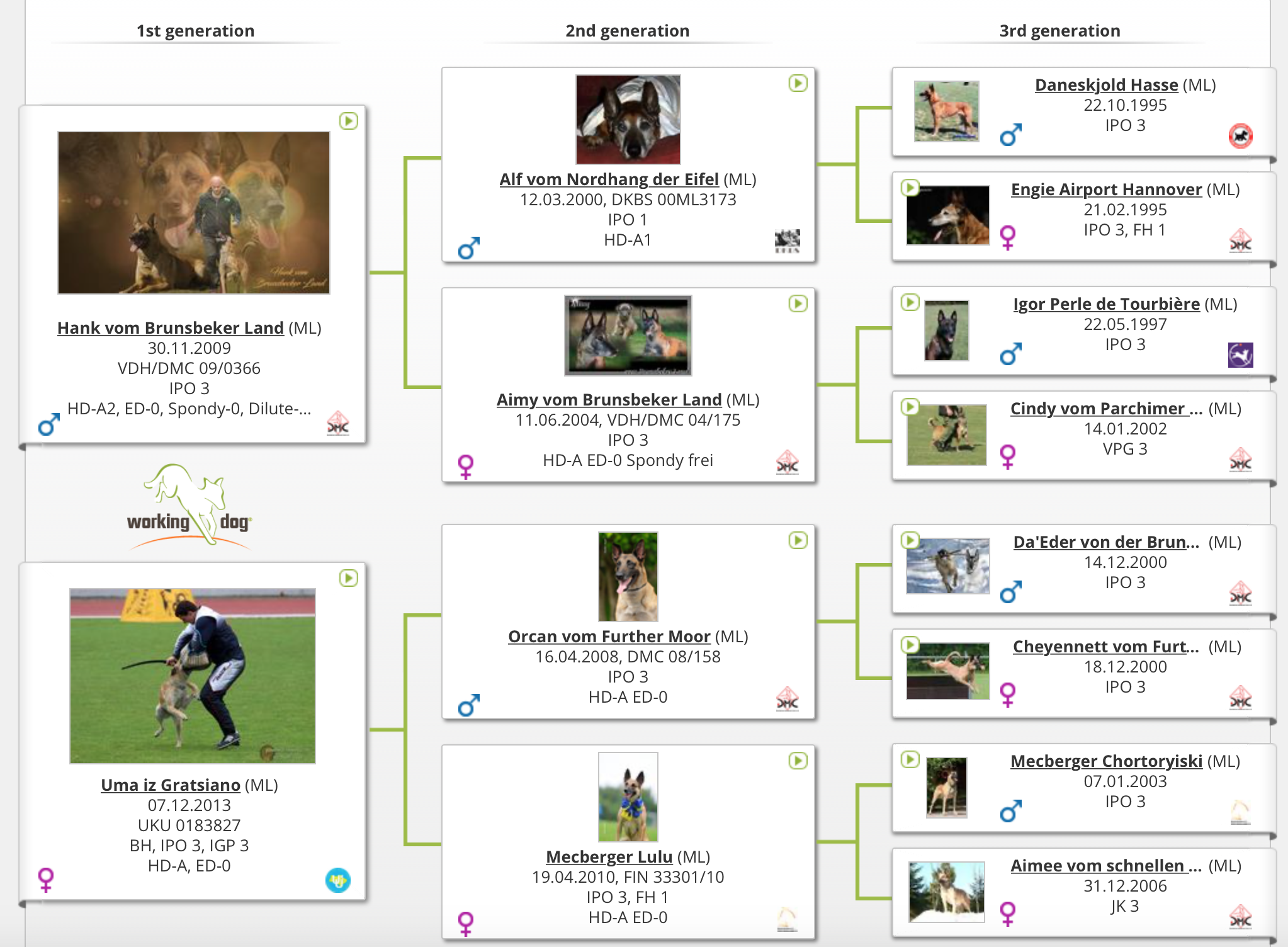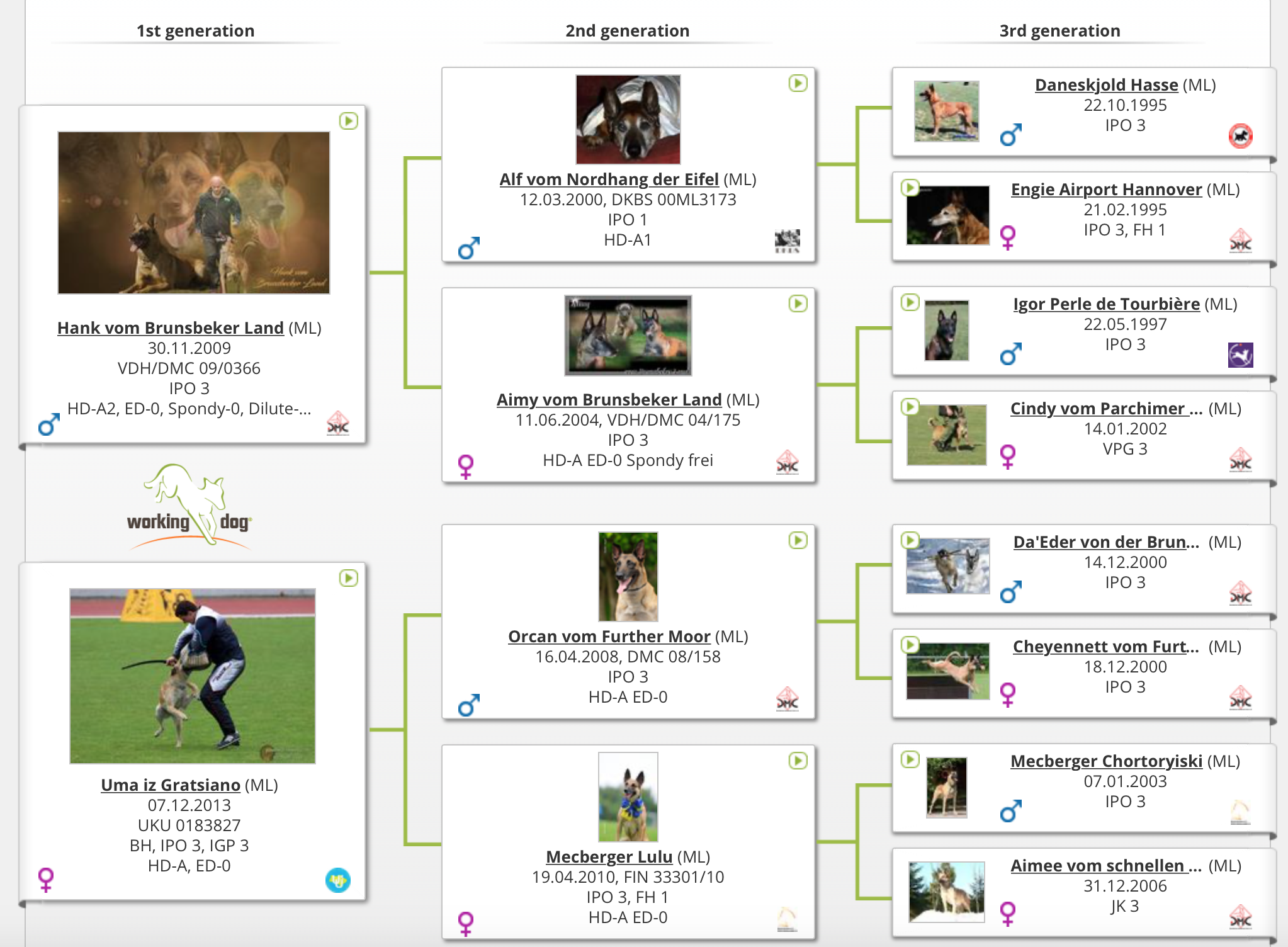 Delivery of puppies
to any country in the world
Read more about the litter on the working-dog website (ancestors, parents' performances at competitions, videos, photos). Access to the site after registration. Watching video from the competition only for users with a premium account (after prepayment). If you are seriously focused on sports with a dog and are looking for a puppy for this, then registration on this resource is worth it. Because here you can meet all the famous sports dogs of different breeds. A complete database of dogs in IGP sport.
https://ru.working-dog.com/breed/iz-Gratsiano-189794
Write me to reserve a puppy from this or other litter
Tatiana Pravda