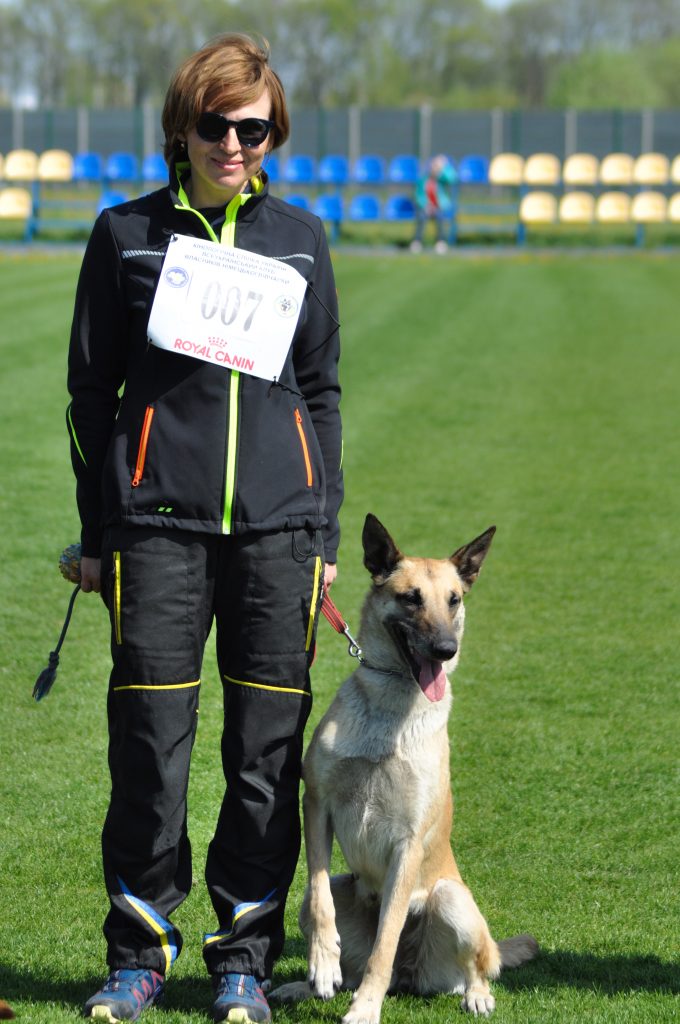 Uma iz Gratsiano is the daughter of Mecberger Lulu and the famous German stud male Orcan vom Further Moor. She surpasses her mother in strength of mind and firmness in work. However, at home, she is a wonderful member of our family, gentle and sociable with everyone. Dominance in work does not prevent her from being a pet. Because of this we love this beautiful dog.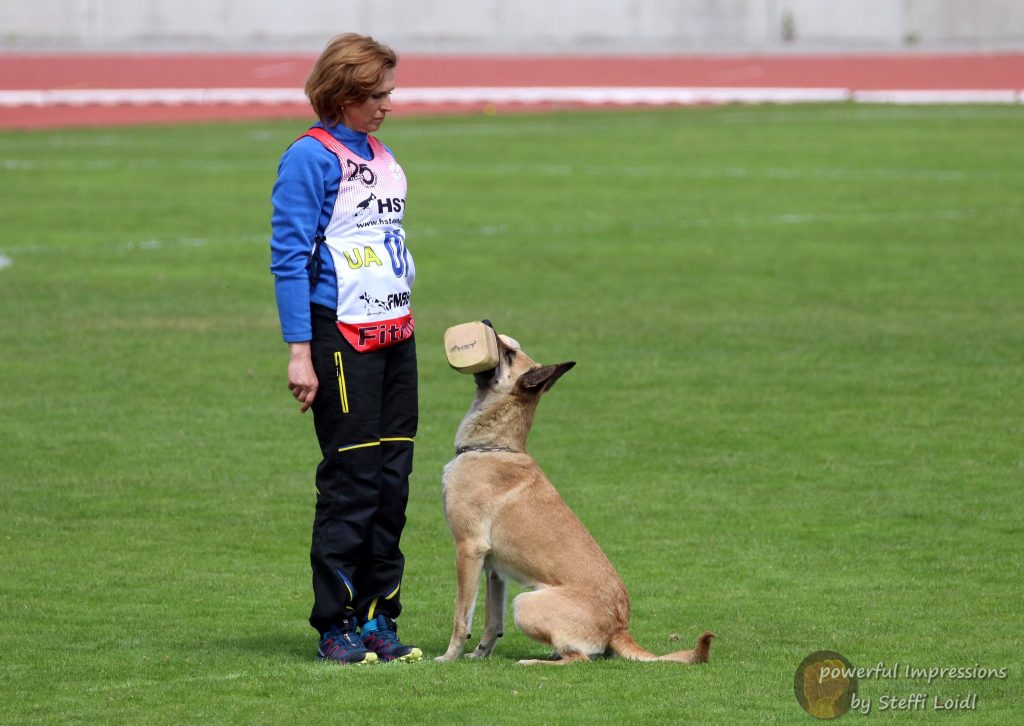 Date of birth 7.12.2013
Father: Orcan vom Further Moor
Mother: Mecberger Lulu
HD-A, ED-0
IPO3, IPO2, IPO1, BH-VT
🌐 Page on working-dog
Pedigree Videos Pictures >>>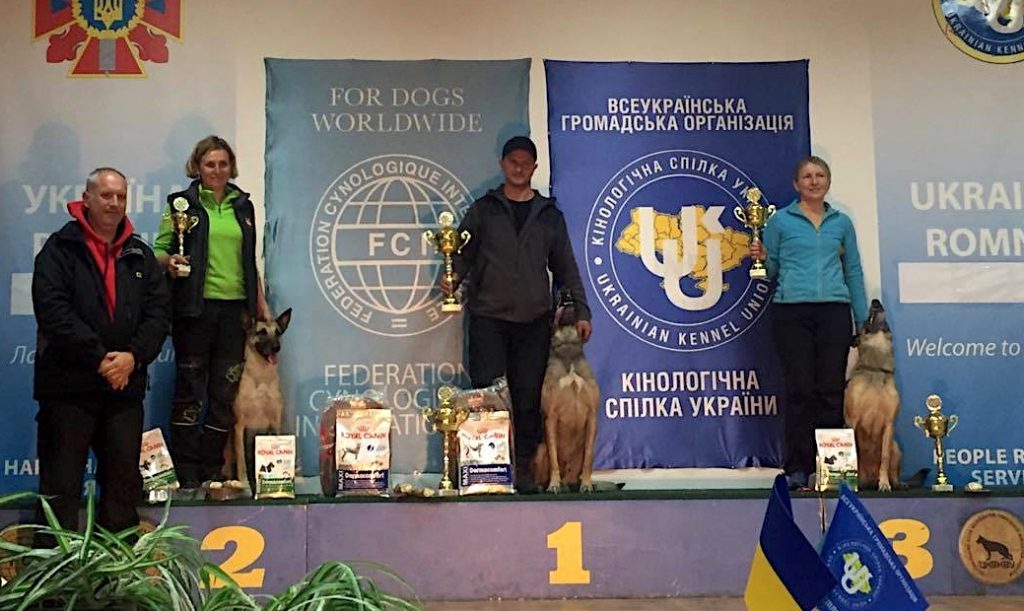 Ukrainian Champion in IPO-IGP-3
2016, 2018, 2019
Results in IGP sport
Uma started to compete on championatships, when she barely turned 18 months old (the minimum age at which dogs are allowed to pass the IGP1 test)
Winner in IPO1 "Ukraine Cup" Dnepropetrovsk, 23-25.07.2015. САСТ. With 289 points (99-97-92). The Best in Track. The Best in Obedience. Judge Victor Chernyavskiy UA
The Best Track – 99 points on "Ukrtrains Cup" 6-8.11.2015. 6 place in total.
The Best Obedience – 94 points "Vasilkov Cup" 30.04.2016. 3rd PrizeWinner in IPO1. Judge Dmitriy Kozorez UA
Winner "SKVNOU Cup 2016" Ronmy. with 271 балл (85-96-90). Judge Alexey Topchiy UA
Ukrainian Champion in IPO3 2016. CACIT. CACT. 3-6.11.2016 with 285 points (96-93-96). The Best Track. The Best Protection. Judges Mike Greub SW, Dusan Majtas SK
The Best Obedience in IPO3 "Ukrtrains Cup 2017" – 91 points. 6 place in total. Judge Edrar Scherkl DE
ViceWinner of Ukraine in IPO3 2017. R.CACIT. R.CACT. 12-15.10.2017. Romny. Judge Hari Arcon SL with 280 (92-93-95). The same result in Protection with Tuz iz Gratsiano – 95 points.
Ukrainian Champion in IPO3 2018. IPO3 Winner. СACIT. CACT. Berezan 18-21.10.2018 with 283 points (95-92-96). Judge Dusan Majtas SK
Winner of "Vasilkov Cup 2019" CACIT. 25-27.04.2019 with 276 points (96-89-91). The Best Track. Judge Igor Lengvarsky SK
Ukrainian Champion 2019. Winner in IGP 3. CACIT. CACT. with 287 points (97-92-98). The Best Protection – 98 poinths. Judge Alexey Topchiy UA, Jozef Adamuscun SK
Uma iz Gratsiano – 4-times competitor
WM FCI and WM FMBB
in national Ukrainian Team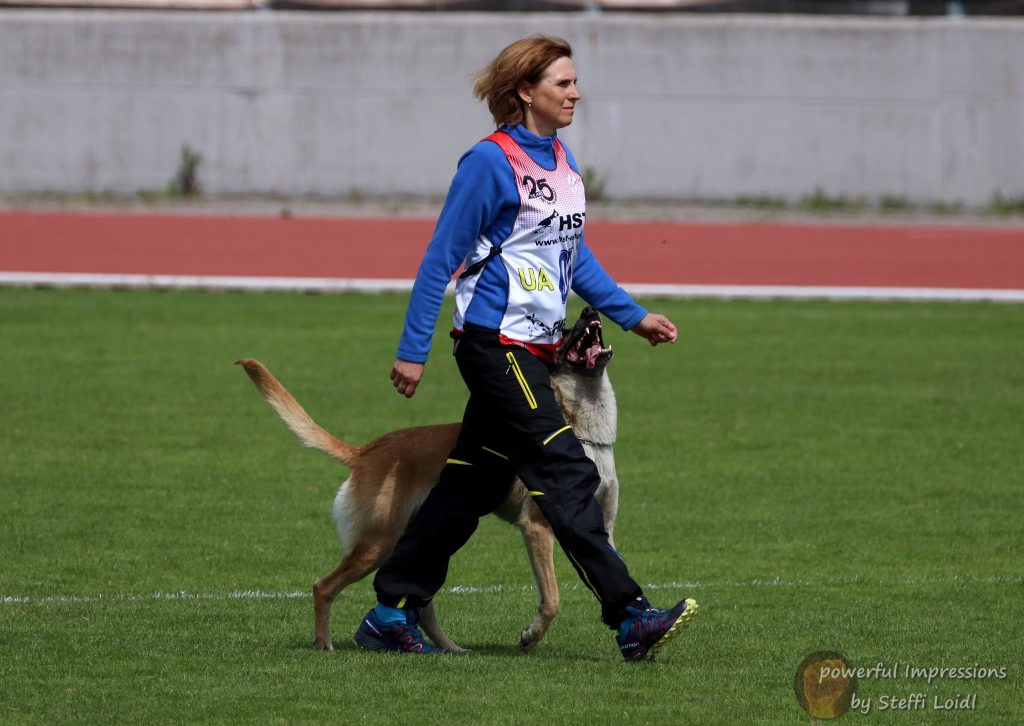 FCI-2017 – 261 poins (83-92-86) – 77 place
FMBB-2018 261 (93-80-86) – 25 place
FMBB-2019 242 (70-82-90) – 58 place
FCI-2019 256 (80-80-96)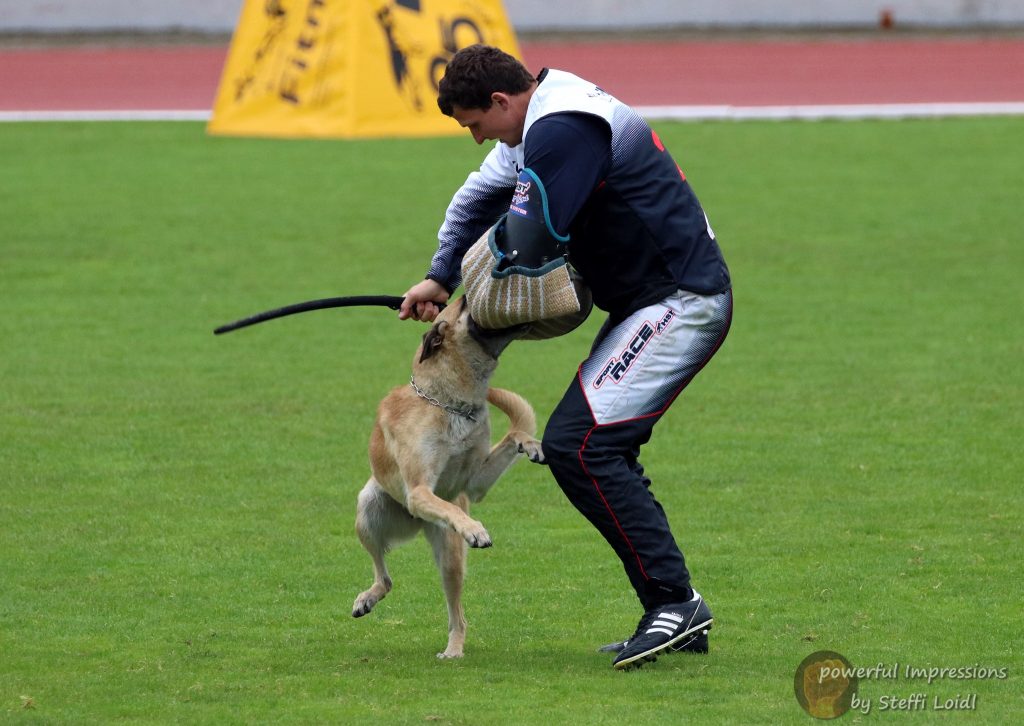 The mark is "excellent" 96 points in the protective section at the FCI World Championship 2019 – so far no Ukrainian dog has been able to repeat such a result at the World Championship.
Only Tuz iz Gratsiano took this in 2017 and Uma iz Gratsiano in 2019
The most successful dog in protection IGP part