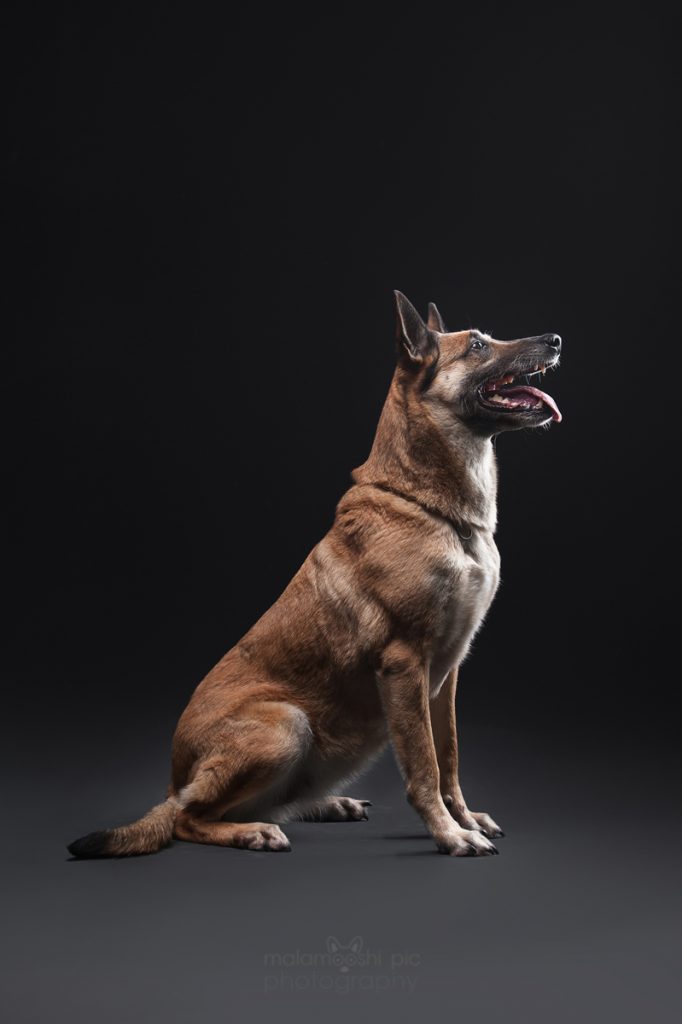 The work of our team is aimed at making people comfortable living and working with dogs.
More than 20 years of experience working with dogs of different breeds and developed training methods allows us to effectively train owners to build harmonious relationships with dogs and prepare them for various courses of sports training.
The Gratsiano International Training Center team is organized by experienced dog trainers and malinois breeders Yulian Hatala and Tatsiana Prauda
Yulian Hatala
He began training in IPO with Doberman Tahi Reme Gerett, actively participating in IPO3 competitions with him. In 2008, at the IDC World Championship IPO3 among Dobermans, Julian and Gerett took 16th place.
Since 2014, Yulian began his sports career with the Malinois breeding Gratsiano cattery Tuz iz Gratsiano. After several victories in IPO1, in 2015 they took part in the FMBB World Championship in the Czech Republic. Unfortunately, in 2018 Tuz was gone. But for a short sport career, Julian and Tuz were twice finalists of the FMBB World Championship in 2016 and 2018. And in 2017, they became winners of the FCI World Championship in IPO3.
Yulian prepared a lot of dogs for high results at competitions in Ukraine, other countries and World Championships. Of the most significant – Mecberger Lulu – 95 points at the FCI World Championship 2015, Uma iz Gratsiano – 96 points at the FCI World Championship 2019.
He took an active part as protection helper in training dogs in other dog activities.
He was a member of the National Team of Ukraine 2015-2017 at the FCI World Championship in IPO3 and the Team Lider of the National Team of Ukraine at the FCI World Championships 2018 and 2019.
Team Leader of the Ukrainian National Team at the Championship World FMBB 2019.
Tatiana Pravda
Before Tatyana started working with Malinois, she trained for many years with Dobermans, having prepared and competed in IPO1 competitions with Dobermans Shokoladka Blossom iz Gratsiano and Vasilina Vaneska iz Gratsiano. But the most productive were her starts with Dolche Vita iz Gratsiano, which three times led to prizes in IPO3 and 8th place at the IDC 2008 World Championship among Dobermans. Dolche Vita and her daughter Chelsea iz Gratsiano showed all the best qualities of the Doberman breed, thanks to professional work with them.
Since 2012, the Tatiana's sport way began with Malinois. More than 10 CACIT titles (candidate for international champions in working qualities), three times Champion of Ukraine in IPO3, two times finalist of FMBB, 9th place at the FCI World Championship 2016, Prize for Best Work in Obedience at the FMBB-2014 World Championship – these are the most significant results.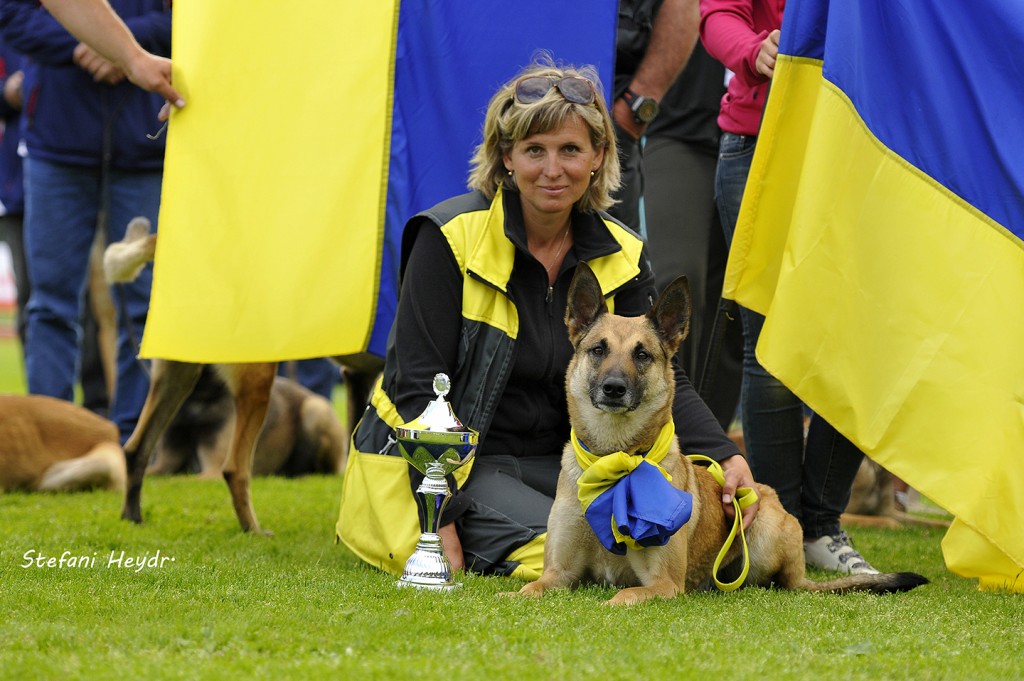 Until 2016, Yulian and Tatsiana lived in Sevastopol. During this time, many Dobermans were prepared for passing the exams from BH to IPO 1-3. Dogs came from different countries (Russia, Latvia, Finland, USA, Slovakia, Serbia).
In 2016, Yulian and Tatsiana moved to Boryspil (near Kiev, Ukraine), where the Gratsiano Team was formed.
Tatsiana is one of the founders of the Club of the Belgian Shepherd Dog of Ukraine and from 2017 till 2023 she was the President of this Club
FCI dog kennel "iz Gratsiano" was found in 2000 as a collective kennel. And in 2010 it was reorganized into a private kennel FCI, registered in Ukrainian Kennel Union. From 2023 Yulian and Tatsiana live in Poland and "iz Gratsiano" kennel has moved to Poland with all breeding dogs.
Also Tatsiana Prauda is a judge of the FCI international dog organization in IGP
Online training school
We have developed a number of training video courses on sports training.
BH – IGP 1-3
Online couching
If you have questions about preparing your dog for BH IGP sports courses, we will be happy to show you help with Skype
Training places in Poland
We regularly have training in Poland
YouTube
We regularly broadcast in our classes so that you can see how the educational process is organized and publish free training materials.
WorldWide
training
We regularly conduct seminars and workshops. If you would like us to come to you, write.
Training camps
We conduct camps and tests, where you can spend time with like-minded people, improve your knowledge and skills of your dog.
Start training with
Gratsiano Team
Gratsiano Malinois
---
We breed, raise and train Belgian Malinois for IGP from finest working bloodlines in the world.
---
About working lines malinois breeding "iz Gratsiano"
Modern breeding of malinois in the kennel has been going on since 2012, when the first litter from Mecberger Lulu was received
During this time, the type of Gratsiano Malinois was formed – these are Belgian shepherds with a strong nervous system, a large physique, aimed at communicating with a person. We use in breeding only health-tested producers with passed character and training tests. Mostly breedings are making in Europe.
Wordwide shipping
📍we don't sell dogs to Russia